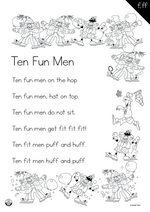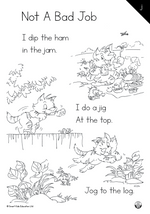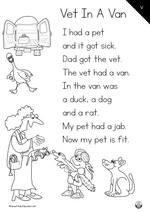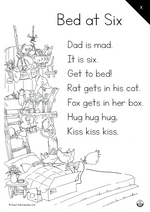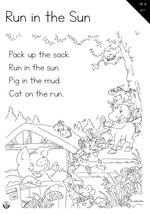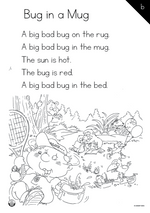 Letters and Sounds Decodable Poems
Regular Price

£19.99
Sale Price

£19.99

Regular Price
Unit Price

per
Your students will love these 35 poems covering the 44 sounds of the English language taught using the same systematic synthetic phonics approach as the Letters and Sounds programme.

Poem 1 covers (s,a,t,p), poem 2 (i,n,m,d), poem 3 (ck,e,u,r).
Then there are 33 daily poems covering the following phonemes in this order: h, b, f, ff, l, ll, ss, j, v, w, x, y, z, zz, qu, ch, sh, th, ng, ai, ee, igh, oa, oi, oo, ow, ar, air, ear, er, ur, or, ure.
Share with your class on an interactive whiteboard or print off for your students to take home and read with their parents.
A link to download the PDF file will be emailed after your order has been processed.